I've always been a storyteller. I used to pretend the four-square feet of designated "Rayanna space" in the corner of my family's 400 square foot studio apartment in Greenwich Village, Manhattan was a poetry studio, and then a storefront, and then a restaurant. My two siblings and I didn't have much space for toys, but we had a window that led to the greatest city in the world, showing us opportunities were endless, and change was always around the corner. Under the roof of this tiny apartment were four cultures. My Mother moved to New York from Japan (she was also of Taiwanese roots) at the age of three, then later on met my Dad, a Californian with Mexican and Native American, Akimel O'otham, roots. My parents and grandparents brought us up on fresh homemade tamales, dumplings made from scratch, Mariachi music, stories of our native ancestors, raw fish, and television.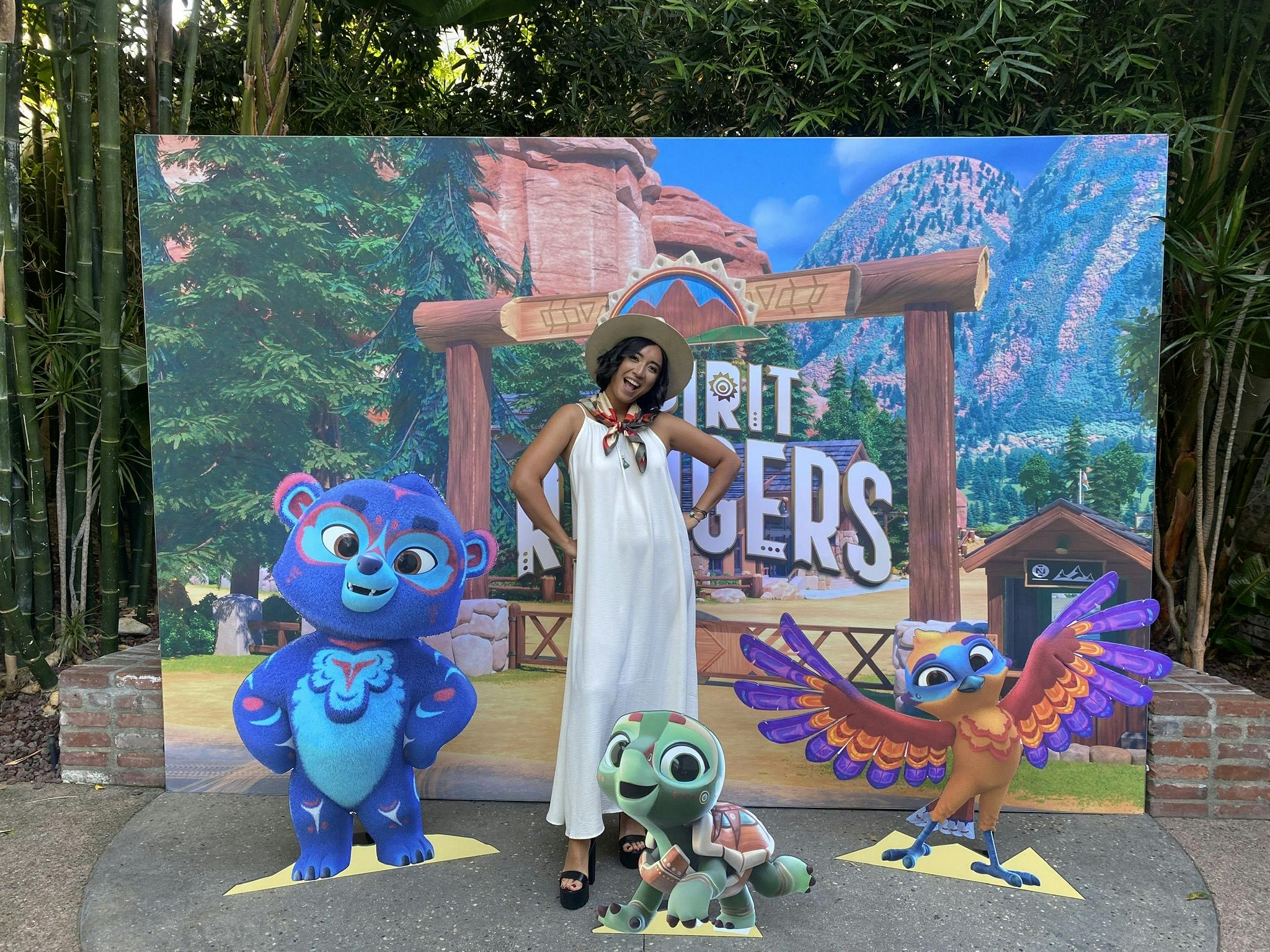 Raye Zaragoza, photo by Hayley Palmaer
We watched a lot of television growing up—we had three TV sets in a studio apartment (I know, feel free to judge my parents). We always went to sleep with The Magic School Bus on, and woke up to the sounds of Arthur. My parents refused to purchase cable, so we only had four channels, but that was enough. I loved shows like Full House, and 7th Heaven. To me, that was what an American family looked like and secretly, I wanted that. They all had their own rooms, and were so beautiful. My desire to be like the families on TV was also a great source of sadness, because I didn't see many families like mine shown back to me. I always dreamt that one day I'd be a part of making a TV show, and the family would look just like mine.
I remember asking my Mom why there weren't many girls who looked like me on our four channels. She told me that was because they were waiting for kids like me and my siblings to be in the shows. My parents always made my siblings and I feel very special for being mixed race, but it was always a major insecurity of mine. The kids on TV seem to have such simple lives—a nice house, two smiling parents, usually white. Was there something wrong with my eclectic family? Were we weird?
Over two decades later, I've found myself working as a songwriter for a cartoon on Netflix called Spirit Rangers about a mixed Chumash and Cowlitz Indigenous family that has a very unique life living in a National Park. I get to write songs about feeling left out, about people thinking your culture is extinct, and about what it's like to be a Native American kid. Sometimes I close my eyes and think about little Rayanna sitting in her "poetry studio" watching TV,  feeling like she didn't have a mirror to her own life. I think about how much she would've loved Spirit Rangers, how incredible it would've been to see another family that was eclectic, different, and looked similar to mine.
Spirit Rangers is one of the first shows of its kind, an animated show on Netflix with an all Native American writers room. A show where kids are challenged to learn about a culture that is so often left outside of mainstream TV. My career has taken me around the world playing shows as a singer-songwriter, and has now taken me home, back to the studio apartment where I was just a confused brown girl with a TV. I get to be that girl everyday at work, writing songs for the next generation, where inclusivity and diversity will lead the way.
Words by Raye Zaragoza
Photo credit: Raye Zaragoza in Times Square, photo by Mike Petty